Peau d'Or® is Europe's first exclusive brand that specializes in quality indoor tanning lotions and skincare.
Peau d'Or® leads by style and innovation. In our durable laboratories a team of specialized scientists has developed the best blends of skin care ingredients for maximum tanning result and visible improvement of skin health.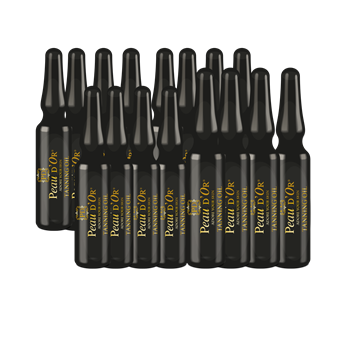 Peau d'or Gold Drops™ e' l ultima frontiera per gli appassionati della tintarella, costituito di oli naturali puri che portano all'ennesima potenza il risultato dell'abbronzatura.